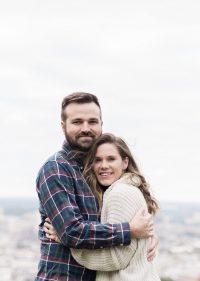 Welcome to the First Baptist Church of Hoover! We are glad you found our website to learn more about us. This church is a family of faith that longs to grow together in the grace and knowledge of Jesus Christ. We want to play our role in the Great Commission in making disciples of all nations.
This church is a loving body of believers that will quickly welcome and include you in the life of the church. Please browse around the website and see what all is going on in the life of the church. I hope you will join us for a visit. We meet at the church every Sunday morning to celebrate the infinite value of God and what He has done for us in the death and resurrection of our Lord and Savior Jesus Christ.
Thanks again for visiting our website. It is my prayer that you will visit us. The church is excited for the opportunity to meet you.
In Christ,
Eric Roberts